SAMPLE ROOM
Diversity in styles, customize what you want!
We adhere to the core concept of "survive with quality, and develop with reputation", insist the operation tenet of " comparison price with the same quality, comparison quality with same price". We strive to perfect each detail, and keep the excelsior professional dedication.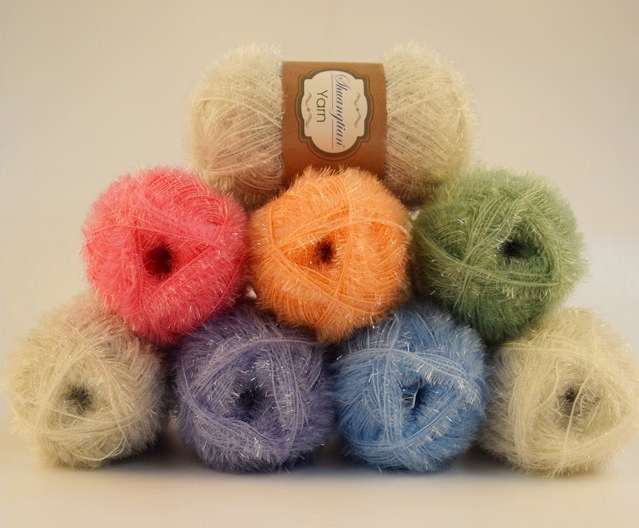 We are able to provide various application schemes of products within seven days
Fancy yarns refer to the yarn with special structure and appearance effect by processing fiber or yarns with special raw materials, particular equipment or special technology, and it is one kind of yarns of yarn products that can play a role of decoration. Almost all natural fiber and common chemical fiber can be raw materials to produce fancy yarns, and the fancy yarns can take silk, tussah silk, spun silk, rayon, cotton yarn, hair cords, synthetic fiber filament, cannetille, blended yarn, cotton and others as raw materials. Various fibers can be used separately, and they can be used as a mixture to make good for deficiency of each other so as to give full play to their inherent characteristics.